Now that you've set up your business backend, it's time to set up your frontend, which includes your front-facing website and services that your customers will see and use.
In this article, we'll go over how to choose a website theme, a page builder, and plugins. Next, we'll review media tools you can use to add images and videos to your site, and how to ensure your website looks great on mobile devices.
Finally, we'll cover which pages and content you should make for your site, as well as how to choose a customer relationship manager (CRM) and customer service system.
We have lots to go over, so let's get started.
This is Step 6 of the 8 steps in the in-depth guide for starting an online business.
Website Themes & Page Builders
Choosing a website theme for your online business is an important step since it will likely make the first impression on a new visitor. Website themes can change the entire design of your website, the layout of your content, and how users interact with your website.
Here are some of the design elements you can affect with a website theme:
Decorative images and graphic designs
Loading and transition elements
A website theme consists of a package of files and settings that you can install via a content management system (CMS), such as the one you chose to use for your site in the last step.
Most themes offer a plethora of settings and user-friendly editors that you can use to tweak the look of the theme. However, if you need to customize your theme even further, you may have to make manual changes to the underlying theme scripts and files.
PRO TIP: If you're using a WordPress theme and you want to make customizations to the theme (e.g. add custom functions or CSS code), you should first create and use a child theme based on your chosen theme, and then make your changes to the child theme.
That way, your theme changes won't be lost when you update the parent theme!
Most CMS platforms come with at least one or more predesigned website themes that you can use directly.
However, entire marketplaces also exist where you can browse, download, and install 3rd-party website themes. Sometimes, these marketplaces are built into the CMS, but other times you have to go to a 3rd-party website to get their themes.
What should you look for in a website theme?
When choosing a new website theme, you should be on the lookout for the following features:
Top-notch quality design that fits your industry and niche.
Performance. Make sure the developer has taken the time to optimize the theme so that it loads quickly on both desktop and mobile, which will help to increase your Core Web Vitals score and ultimately your search results rank.
Responsive design. Make sure that the theme can dynamically adapt to changes in screen size and orientation. This is especially important for mobile and tablet devices.
Compatibility. Will your other plugins, e-commerce system, and tools work with your theme? Some themes have problems with popular plugins… so watch out! Also, make sure that your theme supports the most common web browsers.
High customer reviews and ratings.
Ongoing support. Has the developer continued to maintain, fix, and update the theme? Or has the theme been abandoned for years now?
Cost. Some themes have amazing features that are locked behind a paywall or are only available with a higher-level subscription plan. Make sure you know what you're paying for.
Features versus complexity. Some themes are beautiful and provide awesome features, but they can be a pain to use.
Other Theme and Content Tools
Page builders and content block editors are related tools that help you create new pages and page layouts. They can also allow you to easily reuse common components throughout your site.
Depending on the CMS and e-commerce system you use, these page builders and content block editors can have a dramatic positive effect on the design and performance of your online store, potentially greatly increasing your customer conversion rate.
In addition to website themes and page builders, many plugins exist that can also help you easily change and improve the design and layout of your site. Plugins are pre-designed scripts and packages of code that you can install in your CMS, providing any number of features, enhancements, and tools.
More than likely, you will be able to find lots of themes, plugins, and page-building options, no matter which CMS or e-commerce system you choose to use for your online business.
Below are some themes, page builders, and plugins for some very popular CMS and e-commerce platforms.
WordPress Themes & Plugins
To get you started, here are some popular themes and plugins for WordPress sites.
WordPress Themes & Plugins
They offer the Divi theme and page builder.
According to BuiltWith.com,
Divi is currently the most popular WordPress theme in the world. They have a 4.9 average score across over 21,000 reviews on Trustpilot.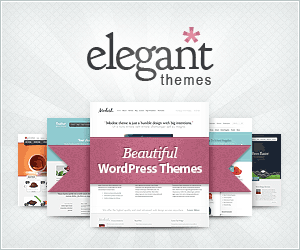 A super lightweight WordPress theme that was designed to load very quickly to help achieve a great PageSpeed score. You can choose a particular design from their site library that spans many popular industries, including presets designed specifically for business sites, e-commerce, and blogs. Their themes have been downloaded over 4.5 million times, and they have over 1,000 5-star reviews. In fact, the site you're on now uses GeneratePress Premium! 😎
Used by over 700,000 people, they offer several premium WordPress themes and popular plugins.
A collection of lightweight WordPress blocks. The basic ones come with the GeneratePress theme above, but the Pro version gives you access to some invaluable blocks and features, such as the Pattern Library, Global Styles, Asset Library, and Effects. BizEnv uses GenerateBlocks. 😎
A nifty bundle of lightweight tools and WordPress blocks for animations, layouts, and page building. This is another powerful plugin that is used on this site. 😎
Shopify Themes & Plugins
If you will be using Shopify for your online store, make sure to check out these themes, page builders, and plugins.
They offer a drag-and-drop page builder
(also available for BigCommerce!),
as well as an all-in-one e-commerce frontend platform that can integrate with common backends, such as Shopify, BigCommerce, Magento, and more.
A drag-and-drop page builder for Shopify with tools to help increase your conversion rate. Used by over 24,000 merchants. No coding is required. Over 2,800 5-star reviews and an average 4.9 rating on Trustpilot. They offer a free plan to try out their features.
Reasonably-priced Shopify theme that loads "faster than any other themes." Used by over 46,000 Shopify sellers. Lots of features, no coding required, and a 14-day money-back guarantee. They also include an option for a lifetime license.
A popular drag-and-drop page builder to create any layout. Works with your existing Shopify theme. They have over 160,000 active users and over 100 page templates to choose from.
By the way, if you're running a Shopify store, you probably would find these tools interesting as well.
Track your competitor's Shopify traffic, sales, ads, product launches, and best sellers.
Media Tools
As you create your content and pages for your site, you'll likely quickly find yourself needing images, photos, or videos. For example, each blog post requires a featured image.
If you have the time and/or skills, you can create the images and videos yourself. Some media tools nowadays make it really easy to create new graphics by using drag-and-drop editors.
Even if you want to design your own graphics and videos, it probably makes sense for you to use a royalty-free stock photo or stock video service so that you can quickly choose from existing collections of premium assets.
Here are some popular royalty-free stock media sites where you can find premade images, photos, illustrations, vector graphics, videos, music, and audio that you can use in your media projects for your online business.
Royalty-Free Stock Media Sites
Extremely popular professional stock photo and stock video site that integrates with all of Adobe's other
Creative Cloud
tools. In fact, if you use Creative Cloud, you also have access to a ton of free assets in their collection! They have hundreds of millions of images, videos, templates, 3D assets, and music tracks. You can either sign up for a subscription plan or buy credit packs to purchase assets one by one.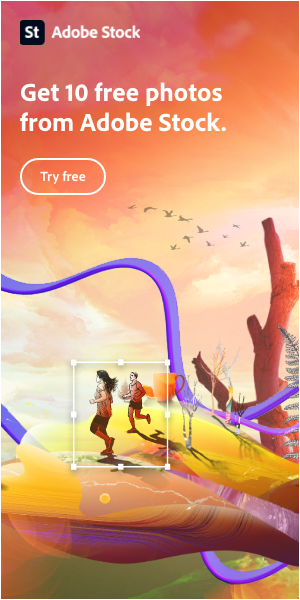 Over 420 million images and 1 million contributors contribute more than 200,000 new images per day! 😲 You can buy packs or opt for an all-in-one subscription.
Over 200 million media assets: photos, vectors, footage, 3D, and audio. Founded in 2005, they have over 300,000 contributors who add 120,000 new assets every day!
Owned by Fotor, they have over 10 million photos. You can buy single-image licenses, or sign up for a monthly or annual subscription for a big discount.
If you're looking to edit your images, such as adding filters, text, or other graphics, or if you want to make infographics, posters, charts, or similar content, then you might want to check out these popular media editors.
Ultra-popular professional photo and image editor. Integrates with all of their other Creative Cloud tools, including their Adobe Stock service. They also offer Adobe Express, which is a much more user-friendly tool geared toward social media graphics, logos, banners, and flyers. And don't miss Adobe Premiere Pro, which allows you to do professional video editing.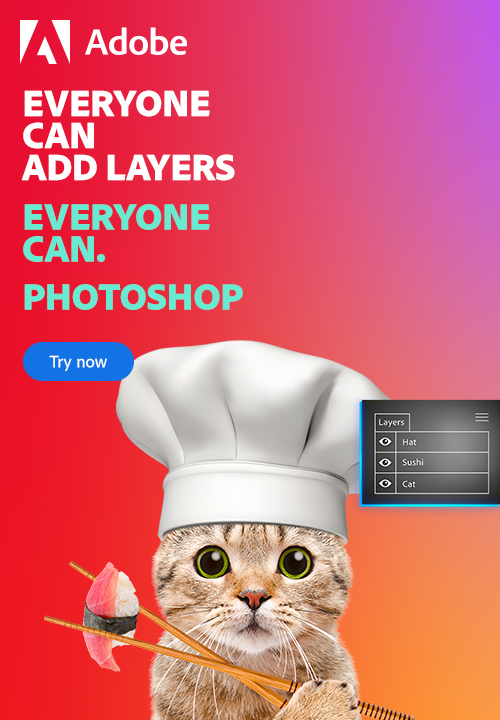 User-friendly drag-and-drop online graphics tool that's specially designed to create infographics and reports. Used by 11 million people. They have a free-forever plan to try out their features, and they offer lots of templates to choose from.
Very popular drag-and-drop online media editor that allows you to create all sorts of graphics. They've been around since 2013 and have over 100 million monthly users. They also have a free-forever plan.
Online photo editor for manipulating images and creating collages and graphic designs. Also includes a background remover feature, AI to remove objects from the scene, and photo effects. Used by millions of people. Their free Fotor Basic plan allows you to try out their features.
Totally different than the other tools above, this headless online service allows you to manipulate images in real-time via a URL or API, and then automatically store and cache those images on a content delivery network (CDN) for fast delivery. It's a super slick service that allows you to do very advanced image and video manipulation by simply adding some settings to your image URL. Used by some huge names, like Disney, Virgin, Sony, Etsy, Whole Foods, and Atlassian.
Mobile Design
Mobile usage is huge nowadays… but do your customers use it to research or buy your products or services?
Perhaps desktop users are more important for your specific business niche. For example, if you're selling downloadable PC software, you probably want to focus on the desktop browsing experience.
PRO TIP: Just be aware that even if you are targeting desktop users, your customers might first do research on your site via their mobile devices. So, you don't want to neglect either platform.
Either way, be sure to test your website on multiple devices, screen sizes, and browsers.
PRO TIP: Did you know you can use your existing desktop browser to test out how your site looks on different screen sizes? This is more of an advanced feature: you can use the browser's built-in "Inspect" tool to not only look at the actual code that makes up your web pages, but to also force the browser window into any standard mobile, tablet, or desktop size you wish. Then, you can see how your page reacts to the size changes.
These changes are only local and temporary. They don't actually change the underlying files or settings on your website.
To do this, right-click on the page you want to change and choose the "Inspect" option (or similar). In the new developer window that pops up, toggle the device emulation tool, which is usually found in the top-left corner of the tool (it's the little icon that looks like a phone in front of a tablet device).
From there, you can choose from preset devices and screen sizes, or set your own custom size. When you're done, make sure to toggle off the device emulation tool, and then close the developer window.
Google and other search engines use the performance metrics of your site as a factor in determining where your web pages should show up in search engine results. Therefore, it's important to make sure your site gets a good Google PageSpeed score.
Google measures all sorts of Web Vitals for each of your pages. However, a few particular Web Vitals called Core Web Vitals are especially important. These Core Web Vitals include:
Largest Contentful Paint (LCP)
Cumulative Layout Shift (CLS)
Generally speaking, the better your web pages perform on these scores, the higher your pages will appear in search results, all other things being equal.
That's why it is important to choose a website theme and plugins that are lightweight and load quickly!
PRO TIP: Your Core Web Vitals are measured separately on desktop and mobile versions. These scores then affect desktop and mobile search results accordingly. It's possible to have a great desktop Core Web Vitals score, but have a poor score for mobile! So, make sure to review both scores.
Another great way to easily optimize your site for mobile is by using caching plugins and image optimizers, such as these:
A speed optimization plugin for WordPress that can help your web pages load much more quickly. BizEnv uses FlyingPress to automatically cache pages and optimize CSS, Javascript, fonts, and images.
A helpful tool to automatically compress and optimize images while keeping your original image files safe and sound. They offer both lossless and lossy options, and they have a free plan so that you can try out their features without committing. They also offer several other optimization tools. Works with WordPress and PHP-based platforms like Magento, Joomla, and Drupal… and they have an API. This site you're visiting now used ShortPixel to achieve around 60-85% file size reduction on most images! 😎
Content Creation
Now that you got your frontend tools situated, it's time to create some content for your site.
Which pages should you create for your site?
Here is a list of some common pages that sites include:
Compliance pages (e.g. Terms of Service, Privacy Policy, etc.)
Speaking of compliance and policy pages, you should be aware that your type of business, its geographic location, the data you're collecting, the software you're using on your website, and the types of products and services you are offering all might require you to display specific types of disclaimers and disclosures.
Do you need compliance or policy pages?
Some of these declarations are required by law, depending on your particular situation… so do your research!
Here are some common compliance pages and policies you should look into:
Terms of Service, or Terms and Conditions
End-User License Agreement (EULA)
Legal, Financial, and Affiliate Disclaimers
General Data Protection Regulation (GDPR) Privacy Policy
California Consumer Privacy Act (CCPA) Policy
California Online Privacy Protection Act (CalOPPA) Policy
To help you navigate the legal mess above, you might find the following compliance tools and services helpful.
Compliance & Policy Tools
Unlike other template-based services, they create custom policies based on your specific business and country/state. Generated policies use simple, jargon-free language. They can also host your privacy policy for free if you like.
They offer a bunch of free policies, which have been used by over 1 million people. They also offer premium professional policies that add extra provisions and clauses to help better protect your business.
An all-in-one compliance solution for small businesses. Used by over 600,000 businesses and helps you with GDPR, CCPA, PIPEDA, and ePrivay Regulation.
Their policy documents that you can customize and auto-generate were fully prepared by lawyers. They'll also automatically update your policies based on changes to laws or regulations.
Are there AI tools you can use to help write content?
Artificial Intelligence (AI) has come a long way over the last few years. It's really quite incredible what can be created using AI nowadays!
Check out these amazing AI writing tools that you can use to help you create new content or simply give you some fresh ideas to break through writer's block. Most of these tools offer a free plan that allows you to try out their services risk-free. 😊
An AI you can use to help write blog posts, emails, social posts, product descriptions, ads, etc. You can also create customer personas and then have the AI write content tailored to those personas! 😱 They also offer an API so that you can create custom integrations.
Anyword also has a free trial and discount.
For fun, I used Anyword's AI writer to generate this description of itself:
Anyword AI is a cutting-edge artificial intelligence system that enables businesses to unlock their full potential with innovative insights. Powered by advanced machine learning and natural language processing technology, Anyword AI provides unprecedented levels of automation, analysis and understanding of text. This powerful tool gives businesses the ability to gain valuable insight into customer conversations, identify key topics of interest, and even craft automated responses based on language patterns. With Anyword AI, businesses can transform how they engage with customers in real-time.

— Anyword AI bot
Used by over 4,000,000 people, this powerful AI can write many forms of content, including full-length blog posts! Here's an example… I used CopyAI to write this description of itself:
CopyAI is the world's first AI-powered copywriting tool. It takes your content and turns it into a sales page that converts visitors into buyers. CopyAI uses AI to analyze your content and create something compelling, effective and more human than anything you could write yourself.

— CopyAI bot
In addition to creating short-form content, their AI can create long-form content like blog posts and entire books. They offer over 70 AI templates and their tool can integrate with Surfer SEO. Users can choose the quality of the output in order to save on credits: Premium, Good, Average, and Economy. I used Writesonic's Chatsonic AI to create a description of itself:
Writesonic is an AI writer that helps you create SEO-friendly content for blogs, Facebook ads, Google ads, and Shopify stores. Our paraphrasing tool makes it easy to create unique content without plagiarizing. It uses natural language processing technology to rewrite and rewrite sentences in an accurate and informative way. We also offer a free content creation service that can help you craft content quickly and easily.

— Writesonic AI bot
Very different than (and complementary to) the other AI tools above, this extremely popular grammar tool uses AI to help catch grammar mistakes and offer suggestions for rewriting sentences and paragraphs.
Customer Relationship Management
Before you start gaining customers, you'll need to have some sort of system in place to manage your customers' information, order history, customer support, and sales leads. A Customer Relationship Management (CRM) system can help with all of these things.
A CRM can also be used to analyze past sales and customer demographics to help better understand your business and potentially increase conversion rates and overall profit. This data can of course also be used to improve your sales and marketing.
However, the most important part of using a CRM has to do with building relationships with your customers throughout the entire lifecycle.
Customer Service
For customer service, you can either use an all-in-one CRM solution or use a specialized customer service platform.
When researching which CRM or customer support software to use, keep your eyes peeled 👀 for services that provide these features:
Customer service automation.
Chat and messaging tools (including automated chatbots).
Ability to connect with customers on the channels they are already using, such as desktop, mobile, web, social, email, and phone.
Integration with your other business tools, such as your e-commerce platform, accounting system, and sales and marketing system.
Here are a few CRMs and customer service tools you might want to check out.
CRM & Customer Service Platforms
Part of the Freshworks platform, which is used by more than 50,000 companies. Free trials are available for each of their products.
They offer a 100% free plan for their CRM that doesn't require a credit card. The free plan includes a limited set of features such as forms, email marketing, ad management, live chat, conversational bots, reporting, integrations, and many other items.
Specializing in customer service, they include chatbots, live chat, ticketing, answer automation, customer conversion tools, and other customer support tools. Integrates with Shopify, WordPress, PrestaShop, and many other popular tools. They also offer a free-forever basic plan and a free 7-day trial for premium features.
What's Next?
Congrats! With your products, backend, and frontend all squared away and ready to go, you're now well on your way to launching your business!
The next step is to tell the world about your new business and start getting traffic… and sales!
Continue strong by heading over to the next step all about marketing your new online business!